VOODOO BAYOU is a 5-member music group based in Houma, LA whose diverse members combine their 140+ years of musical experience into a unique sound that is equal parts Louisiana Roots Rock, Delta Blues, Country and a little Funky, all while maintaining their obvious southern roots with a distinctive New Orleans flair. Once described as "funk rock music with a twist of country fried blue grass topped with a splash of rockabilly punk fusion", VOODOO BAYOU's authentic sound captivates its audience with an energetic live show that is characteristic of the South Louisiana culture from which its members were born. The vision of the band has never been to be "trendy" or the "flavor of the week", but remains true to creating music that is distinctive and with broad appeal to people from all walks of life.

---
Whether jamming in a local bar in south Louisiana or sharing the big stage with national recording artists, the vibrancy of VOODOO BAYOU's live performances have consistently met with the unyielding standard of excellence for which they've passionately tasked themselves, with their critics and fans alike commending their unrivaled music collection. VOODOO BAYOU's stage presence and commanding vocals will immerse its audience in a memorable slice of their exceptional Creole culture.

---
VOODOO BAYOU continues to perform at many festivals, special events, concerts and outdoor arenas across South Louisiana and Southeast US / Gulf Coast region. Such venues include: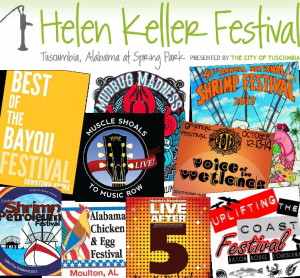 Downtown Live After 5 concert (Houma, LA)

Helen Keller Festival (Tuscumbia, AL)

ROX Night Club at Cypress Bayou Casino (Charenton, LA)

Best of the Bayou Festival (Houma, LA)
Hurricane Festival (Cut Off, LA)

LA Shrimp & Petroleum Festival (Morgan City, LA)

Uplifting the Coast Festival (Grand Isle/Baton Rouge, LA)

Mudbug Madness Festival (Shreveport, LA)

Alabama Chicken & Egg Festival (Moulton, AL)

Voice of the Wetlands Festival (Houma, LA)

National Shrimp Festival (Gulf Shores, AL)

Also having opened for and/or performed with:

Justin Moore

Restless Heart

Phil Vassar

Blackjack Billy

Eddie Money

Louisiana's LeRoux and others.